Be consistent in running and do not ramp up mileage too soon, says orthopaedic surgeon & marathoner Dr. Foo Gen Lin
Updated: 12 Dec 2017 | Written By: Priscilla
Excerpt for Pocari Sweat
Dr Foo Gen Lin, 34, an orthopaedic surgeon and marathoner, is no stranger to the Singapore running scene.

Running is the easiest sport to do
A regular runner who initially took up the sport to lose weight, Dr Foo today finds running the easiest sport to partake in because in his own words, you only "need a pair of running shoes and then you are good to go."
As well, running also serves as a way to destress for Dr Foo, who runs an average of 10km per day including speed work and track intervals, with the exception of the weekends when he would do his long run session of roughly 20km.

Have Consistency
Having consistency in running, just like how Dr Foo himself practises, is very important in improving at running, according to the doctor.
In fact he himself has managed to see improvement to the point where he has picked up several podium prizes, including winning the 10km category at the Pocari Sweat Run Singapore in 2015 as well as picking up third position at this year's Singapore Airlines Charity Run.

Do not overdo it
But while consistency is important, Dr Foo stresses too, that runners should not increase their mileage so much that they will get injured.
In fact, Dr Foo himself had previously been plagued by a hamstring injury a few years back - that was when he'd been training too hard for the Tokyo Marathon a few years ago.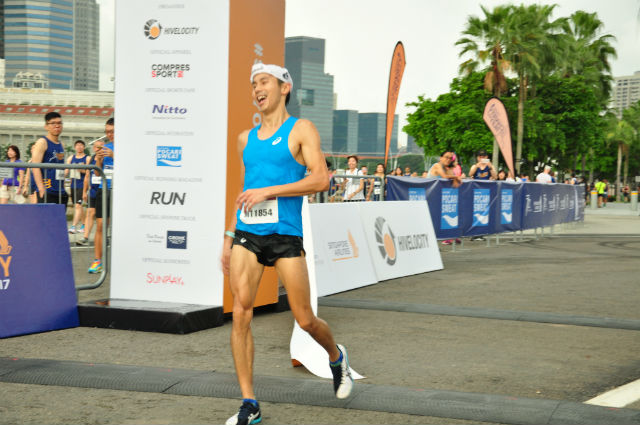 Article and photos by www.prischew.com. Visit her site for the full article and more on Wellness, Running and Lifestyle.